Home Sweet Gnome
Jan 4, 2019, 14:31 PM
Did you know that garden gnomes originated in the late 1800s in Germany? Then, these charming outdoor decorations took off in popularity in the United States in the 1900s, especially after the popularity of
Snow White and the Seven Dwarfs
. These small garden statues are thought to bring good luck and protection to your home and surroundings.
If you are looking for a magical addition to your perfectly manicured landscape, stop by the Home Sweet Gnome feature at the front entrance of this year's Ohio Home + Remodeling show to marvel at the gnome collection created by local Columbus celebrities. We can't promise good luck, but we do think they will bring a smile to your face when you glance at your springtime flowers and plants.
Fourteen of our most well-known on-air personalities decorated these one-of-a-kind gnomes! You can take these home by participating in a silent auction.
Participating television personalities include:
• WBNS Morning Anchors: Pete Scalia, Angela An, Ashlee Baracy and Molly Brewer
• WCMH: Robyn Haines
• WSYX Good Day Columbus crew: Kurt Ludlow, Jessica Ralston, Andrew Buck Michael, Katie McKee and Cameron Fontana
Participating radio personalities include:
• WCOL: Kayla Hanley
• WNCI: Jimmy Jam
• WODC: Chris Davis
• WSNY: Bobby and Stacy
• WLVQ: Kristie Kemper
• WVMX: Andre Styles
• WNND: Trisha Moore
Proceeds benefit Susan G. Komen of Columbus. If you are looking for other ways to support Susan G. Komen locally, be sure to save the date for the annual Race for the Cure on May 18, 2019. For other ways to volunteer, visit
https://komencolumbus.org/breast-cancer-awareness-month/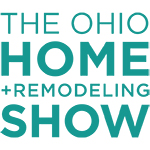 JANUARY 11-13, 2019.
THE GREATER COLUMBUS CONVENTION CENTER