Bringing Rustic Home + A Waco, TX Giveaway
Jan 7, 2019, 14:44 PM
Are you looking to incorporate the popular rustic decor theme into your home, but are unsure where to start? Have no fear, this style is all about comfort and natural elements. It can be pretty simple to use existing items or add inexpensive decor elements to update your space. Here are a few foolproof ways to add a rustic flair to your existing space:
1. Experiment with color and texture.
Sometimes people can be hesitant to incorporate color and think that a rustic, farmhouse style means white and tan only. But bright, natural colors can warm up a space nicely. Pick a palette of several colors and don't feel like you have to match everything. If the colors are within the same tone and scheme, they should complement one another. Different textures will also help pull your color scheme together.
2. Mix old and new.
A rustic style should incorporate elements from the past as well as the present. Search local antique shops, your grandparents' attic, or even your own keepsakes. Older items get new life again when they are paired with new textures and colors and used in new, unexpected ways. Suitcases are the perfect example, when stacked together, make an excellent bedside table.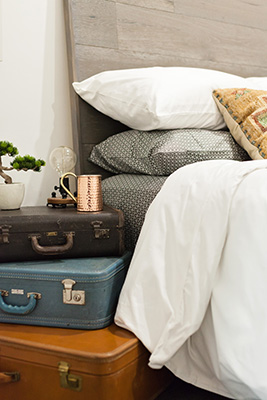 3. Add greenery.
Nothing says "rustic" more than bringing the outside inside. Whether you live in the northeast or a tropical climate, indoor plants help purify the air, and bring a relaxing vibe to your space. Choose a variety of greenery based on the season, and get creative with the shapes and colors throughout your home.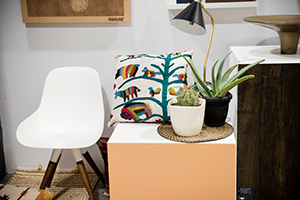 4. Think cozy and comfortable.
Rustic style means natural and comfortable, so if you spot a design element that feels cozy, you're in the right zone. Faux fur blankets, antler horns, reclaimed wood and soft flannel textures are excellent choices for your farmhouse decor.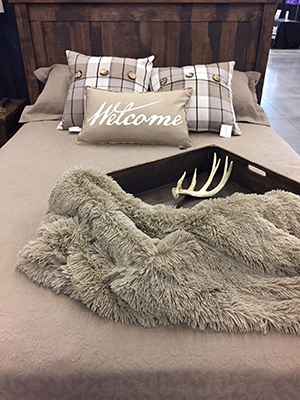 Enter the Waco Trip Giveaway!
For your chance to explore the city featured in HGTV's
Fixer Upper
and shop at Magnolia, click here to enter. One lucky attendee will win a travel package for two to Waco, Texas! Ten other participants will win their own copy of Handcrafted, Clint Harp's memoir about how to turn dreams into reality and celebrating the journey along the way.
And be sure to see Fixer Upper carpenter Clint Harp at The Ohio Home + Remodeling Show. He will be appearing LIVE on the Main Stage January 11 and 12. Don't miss him!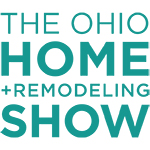 JANUARY 11-13, 2019.
THE GREATER COLUMBUS CONVENTION CENTER