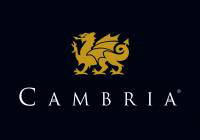 Cambria is the leading producer of made-in-America natural stone. As a stain-resistant, nonporous natural stone surface, Cambria is strong, safe, maintenance free, and easy to care for. Headquartered in Le Sueur, Minnesota, Cambria is sold through an exclusive network of premium, independent specialty retail and trade partners that can be identified at CambriaUSA.com. Visit cambriausa.com to learn more!

EverDry Waterproofing is the Nation's leading residential basement waterproofing contractor. Since 1983, Everdry Of Columbus has provided full service waterproofing for more than 80,000 satisfied customers. EverDry professionals take a personal one-on-one approach in educating homeowners so they truly understand all their options for creating a safe, dry, usable space in their basements. everdry.com

Habitat for Humanity-MidOhio ReStores play an important role in the effort to combat the affordable housing challenge in central Ohio. Donations are sold and the proceeds help to offset most of Habitat MidOhio's administrative costs — so cash contributions go directly toward building homes and revitalizing communities. Donating new or used home goods and materials enables Habitat MidOhio to offer a steady stream of available goods to the general public. This effort supports Habitat MidOhio's commitment to serve upwards of 100 families annually in Franklin, Licking, and Madison counties through homeownership opportunities and home repair services. Our business model reduces landfill reliance as items are donated — instead of discarded — resold and sometimes even repurposed, thus preventing durable, reusable materials from needlessly going to waste in local landfills . . . to the tune of almost 3,000 tons annually! restoremidohio.org

In today's culture, we place more emphasis on our wellness than ever before. After all, a higher level of overall well-being leads to a higher quality of life, which better equips us to conquer our limitations and enjoy doing the things we love most. At Infinity, we aim to help people of all lifestyles do just that by designing our chairs with the latest technology in the industry, including adjustable 3D massage and modern conveniences like Bluetooth® and mobile app compatibility. Elevate your wellness and live your best life with Infinity Massage Chairs. www.infinitymassagechairs.com Booth: 419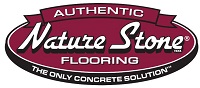 NATURE STONE is a blend of fine stone and specially formulated epoxy expertly installed over existing concrete. NATURE STONE is the best floor covering for concrete garage floors that are cracked, stained and pitted. It's also ideal for basement floors that are humid, wet, damp or flood prone and is the best decorative covering for outdoor areas, such as patios, walkways, entryways and around swimming pools. A NATURE STONE floor not only provides homeowners pride and peace of mind but is backed by the best warranty in the flooring industry and ultimately increases the value to your home for years to come. Talk with a sales representative at booth #359 and see just how affordable a NATURE STONE floor really is. Go to naturestone.com to learn more.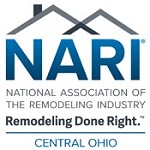 NARI, the National Association of the Remodeling Industry - Central Ohio Chapter, is the proud show partner of the Ohio Home + Remodeling Show. NARI gives referrals for remodeling companies and individuals you can trust. Through its membership, NARI also offers education and networking in a supportive environment. When you see the NARI logo, you can trust that you are dealing with a quality professional committed to high standards, quality work and ongoing education. trustnari.org Booth: 433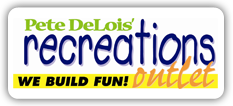 Recreations Outlet has been Ohio's Playground Headquarters for over 29 years. Recreations Outlet takes pride in helping you turn your backyard into the neighborhood hot spot. Specializing in quality wood play sets, top of the line basketball hoops, the safest trampolines on the market, and high performance hot tubs, their three convenient Ohio showrooms allow you to come in to not only view all of their products but to "test before you invest!" The family-owned business takes pride in total customer service, from decision making and purchase, to yard inspection, delivery and installation. recreationsoutlet.com Booth: 101

Sleep Number delivers proven, quality sleep through effortless, adjustable comfort and biometric sleep tracking. Experience how Sleep Number's revolutionary 360® smart bed and SleepIQ® technology are proving the connection between sleep and well-being. Visit us in booth 447 or at sleepnumber.com

The Short North Alliance (SNA) is a 501(c)3 nonprofit organization serving both the property owners and business owners of the Short North Arts District. The mission of the Short North Alliance is to nurture the Short North Arts District as a vibrant, creative, and inclusive community and leading arts destination. shortnorth.org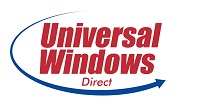 Universal Windows Direct is Cleveland's top source of quality replacement windows, vinyl siding, entry doors, and roofing. Established in 2002 by William Barr and Michael Strmac, UWD holds an A+ rating with the BBB, #10 spot on Qualified Remodeler Top 500, #7 on Remodeling 550, and is an Angie's List Super Service Award recipient. The company is one of Cleveland.com's Top Workplaces in Northeast Ohio and a proud sponsor of the Cleveland Browns. Universal Windows Direct is committed to offering outstanding products at an incredible value, and satisfied recurring and referral customers are the main component to their success. Visit them online at universalwindowsdirect.com

Advanced Durability for Longer Lasting Beauty. With its realistic deep cedar-grain texture and striking wood-like appearance, LP® SmartSide® treated engineered wood cladding stands apart from all other choices. It's an easy way to bring out your home's unique charm and beauty. LP® SmartSide® treated engineered wood siding is designed to hold up to tough weather elements as well as withstand impact from airborne debris and everyday bumps. LP® has your back with an industry-leading warranty. With over 20 years of proven performance, it's easy to see why LP® SmartSide® is one of the fastest-growing brands of siding materials in the United States. www.lpsmartside.com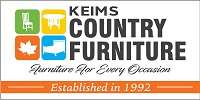 Keim's Country Furniture is conveniently located off State Route 62 in Danville, Ohio. We are an owner operated store and have our own workshop. Stop in to see our great selection of poly outdoor furniture and three name brand styles of upholstered furniture with hundreds of fabric and leather options to choose from. Dining room, bedroom, and living room furniture, mattresses and much much more – our store is big enough to satisfy every need and small enough to create a strong customer relationship.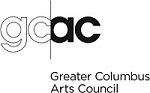 The Greater Columbus Arts Council (Arts Council) funds artists and arts organizations and provides marketing services that support artists and organizations through the ColumbusMakesArt.com event calendar and Artist Directory. We also produce the annual Community Arts Partnership Awards recognizing business and individual contributions to the community and the Columbus Arts Festival, the city's welcome to summer event that takes place each June. Arts Council programming provides access to the arts for people of all cultural backgrounds, economic status, sexual orientation, age and physical ability and ensures broad public access to the arts. Supporting Columbus artists, and arts and culture organizations enhances the cultural image of the Greater Columbus area. www.gcac.org