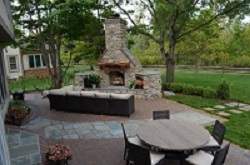 OUTDOOR OASIS
Enter the show through an Outdoor Oasis constructed by premier landscaper Peabody Landscape Group and Hamilton Parker. Whether it is installing a mass planting on a commercial site, building a new brick patio at a residence or attending to a customer's perennial gardens, Peabody Landscape Group keeps their "Quality Is Our Priority" motto ever at heart. peabodylandscape.com

Established in 1934, the 3rd generation, family owned Hamilton Parker has 85 years of experience supplying the residential and commercial building industry with a superior selection of tile, masonry, fireplace, garage door, and outdoor living products. In addition, Hamilton Parker's National Accounts Division, CBC, supplies quality doors and frames, restroom partitions and accessories for restaurants, hospitality, retail, and other facilities. Headquartered in Columbus, Ohio, with a newly renovated state of the art showroom, Hamilton Parker has three additional locations across the state; Delaware, Cincinnati, and Cleveland.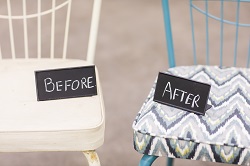 FROM DRAB TO FAB!
This project has legs! Local design experts and DIY bloggers will be sourcing and re-purposing any four - legged item from Habitat for Humanity: Restore. Armed with a small budget, the participants will be encouraged to promote their participation while working on their DIY project. Entries will be displayed at the show where visitors will be encouraged to bid on the items with all proceeds being donated to Habitat for Humanity - MidOhio. restoremidohio.org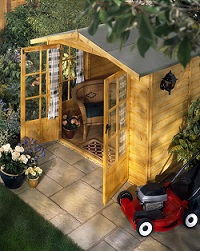 HE SHED, SHE SHED
Presented by NARI & Weaver Barns. Everyone deserves their own personal getaway space and He Shed, She Shed will be sure to get visitors thinking about their own backyard retreat. Tour the fully furnished sheds inspired and created by local NARI member designers. Whether it's a nature nest, writers retreat, man cave or wine tasting room, He Shed, She Shed will spark ideas for creating any type of retreat space.

Weaver Barns promises quality product for you and your family to enjoy for many years to come. Their professional barn building company specializes in Amish style barns, sheds, garages, timber lodges, custom structures and cabins. weaverbarns.com

NARI, the National Association of the Remodeling Industry is the proud show partner of the Ohio Home + Remodeling Show. NARI gives referrals for remodeling companies and individuals you can trust. Through its membership, NARI also offers education and networking in a supportive environment. When you see the NARI logo you can trust that you are dealing with quality professional committed to high standards, quality work and ongoing education. NARI experts will be presenting on the Main Stage and visit the NARI section located in the center of the Show and NARI booth 433. trustnari.org
Participating Designers: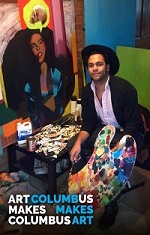 COLORING WALL
Presented by the Greater Columbus Arts Council. Enjoy adding some color to the interactive Columbus cityscape created by artist Bryan Christopher Moss reflects the city's spirit that "If it's not for all it's not for us." Inclusivity, caring and sense of place is an important part of life for Columbus residents and visitors. Moss is a painter, muralist, illustrator and educator from Columbus. Working as a professional artist for the past 20 years, he is an Art Makes Columbus featured artist and has been profiled in national publications such as Forbes Magazine. Moss teaches comics and illustration at Columbus College of Art and Design and the Columbus Museum of Art.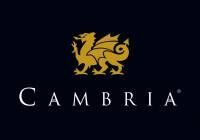 CLUB CAMBRIA
Sponsored by White Claw. Relax and enjoy beverages and a light snack at Club Cambria. cambriausa.com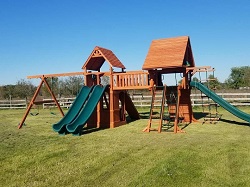 Recreations Outlet KidZone
At the Recreations Outlet KidZone, kids can whoosh down the slides, soar on the swings or jump in the sky, enjoying some good old-fashioned playground fun. This area is made possible by Recreations Outlet, Ohio's Playground Headquarters for over 29 years. Recreations Outlet takes pride in helping you turn your backyard into the neighborhood hot spot. Specializing in quality wood play sets, top of the line basketball hoops, the safest trampolines on the market, and high performance hot tubs, their three convenient Ohio showrooms allow you to come in to not only view all of their products but to "test before you invest!" The family-owned business takes pride in total customer service, from decision making and purchase, to yard inspection, delivery and installation. Visit Recreations Outlet KidZone at Booth 101. recreationsoutlet.com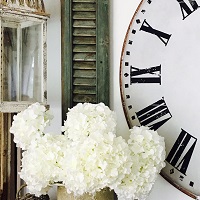 THE MARKETPLACE
Who doesn't like a little shopping? The Marketplace will offer unique home products and goods for purchase at the show!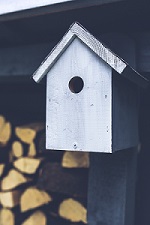 HOME TWEET HOME
Local celebrities compete for bragging rights with the Home Tweet Home show feature. Celebrities will design their own birdhouse for display near the entrance of the show and visitors will vote on their favorite. They will also be able to bid in a silent auction to benefit the Susan G. Komen for the Cure.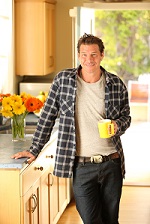 The Main Stage
The Main Stage Furnished & Decorated by Keim's Country Furniture offers attendees the best of home improvement celebrity appearances. With appearances by nationally-recognized stars and home improvement experts including Ty Pennington of TLC's Trading Spaces, the Main Stage is one of the most popular feature destinations at the show.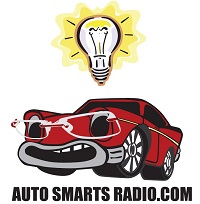 CLASSIC CARS
Presented by Auto Smarts Radio. Enjoy taking a step back in time as you get to view some of the most treasured makes and models of classic cars on display in booth #681.
TRADE DAY
All home-related tradespeople or members of an affiliated association get into the show FREE on Friday, January 10th. To receive complimentary admission, simply show your valid ID at the Box Office. We are accepting Business Cards, Association Membership Cards, Employee IDs, Vocational School and Trade School IDs.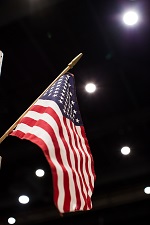 HERO DAY
Sponsored by WLVQ. All active military personnel, veterans, police & first responders receive FREE admission with a valid ID on Friday, January 10th.