Sponsors
Thank you to our sponsors and partners.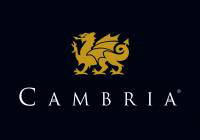 Cambria is the leading producer of made-in-America natural stone. As a stain-resistant, nonporous natural stone surface, Cambria is strong, safe, maintenance free, and easy to care for. Headquartered in Le Sueur, Minnesota, Cambria is sold through an exclusive network of premium, independent specialty retail and trade partners that can be identified at CambriaUSA.com. Visit cambriausa.com to learn more! Booth: 227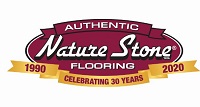 NATURE STONE is a blend of fine stone and specially formulated epoxy expertly installed over existing concrete. NATURE STONE is the best floor covering for concrete garage floors that are cracked, stained and pitted. It's also ideal for basement floors that are humid, wet, damp or flood prone and is the best decorative covering for outdoor areas, such as patios, walkways, entryways and around swimming pools. A NATURE STONE floor not only provides homeowners pride and peace of mind but is backed by the best warranty in the flooring industry and ultimately increases the value to your home for years to come. Talk with a sales representative at booth 359 and see just how affordable a NATURE STONE floor really is. Go to naturestone.com to learn more.

The Short North Alliance (SNA) is a 501(c)3 nonprofit organization serving both the property owners and business owners of the Short North Arts District. The mission of the Short North Alliance is to nurture the Short North Arts District as a vibrant, creative, and inclusive community and leading arts destination. shortnorth.org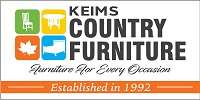 Keim's Country Furniture is conveniently located off State Route 62 in Danville, Ohio. We are an owner operated store and have our own workshop. Stop in to see our great selection of poly outdoor furniture and three name brand styles of upholstered furniture with hundreds of fabric and leather options to choose from. Dining room, bedroom, and living room furniture, mattresses and much much more – our store is big enough to satisfy every need and small enough to create a strong customer relationship. Booth: 487

Enter the show through an Outdoor Oasis constructed by premier landscaper Peabody Landscape Group and Hamilton Parker. Whether it is installing a mass planting on a commercial site, building a new brick patio at a residence or attending to a customer's perennial gardens, Peabody Landscape Group keeps their "Quality Is Our Priority" motto ever at heart. peabodylandscape.com

Westminster Technologies LLC is Northeast Ohio's leading supplier of event technology support and audiovisual services. We provide services for corporate events, expos, trainings, product launches and more. You will like the way you look and sound. You get access to the newest, cutting-edge AV and event technologies and more than 50 years of experience in event management. You might be managing the experience of 1,500+ attendees or speakers or a microphone for a small group presentation. Whatever your needs, when you receive applause and recognition for a memorable and flawless event, our job is done. You will have an event to remember, coordinated within budget and with no worries. Our process makes you look good. Learn more at westminsterav.com or call 216.310.9712.

THANK YOU TO OUR 2020 SPONSORS & PARTNERS: